Moons over my Shaun Kardinal
Oh, how I heart Shaun Kardinal, talented maker of mix cds, funny jokes, and ART. His new stuff is on point (literally, it's embroidery). From SK:
Seattle artist Shaun Kardinal just added a new series of works to his site. He hand-embroiders old postcards and promotional materials. This new series is all done on photos taken on the 60s Apollo missions…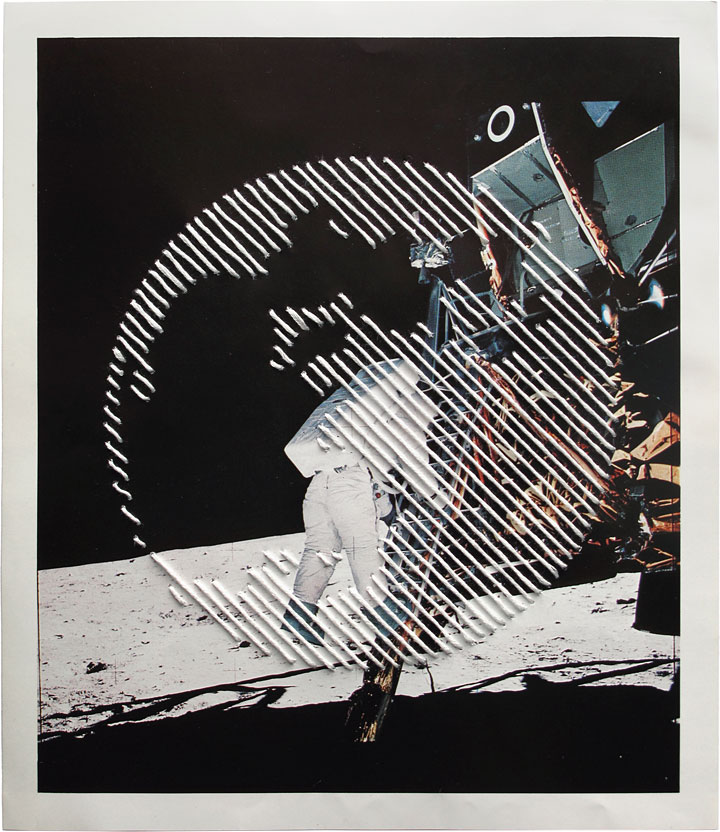 "Moon No. 5"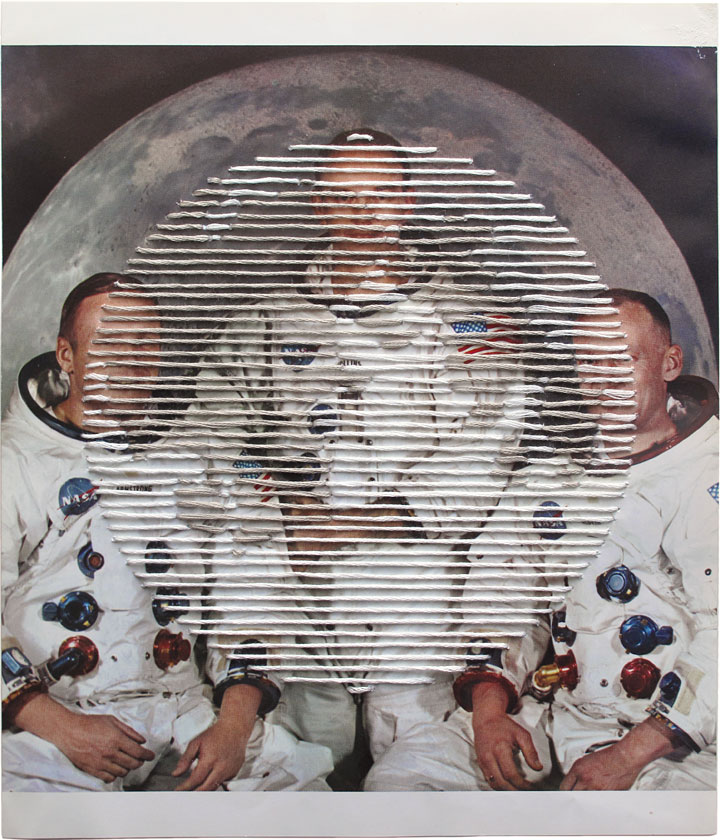 "Moon No. 2"

http://shaunkardinal.com/2011/many-moons/ has the whole set

Even better? He followed it up with a Death Star! (I had to ask my boyfriend what that is)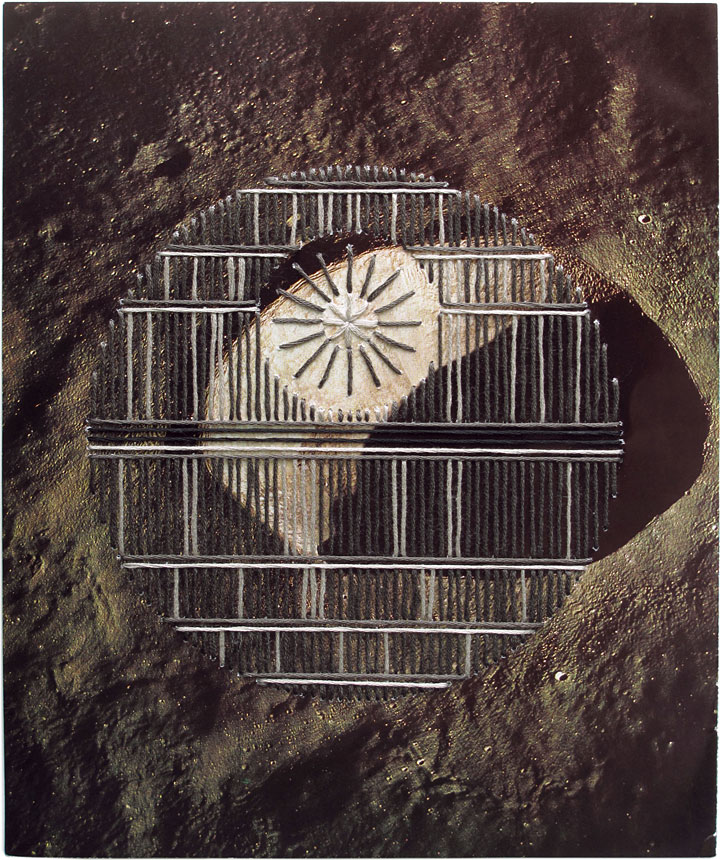 "No Moon"
http://shaunkardinal.com/2011/no-moon/